Unbxd pricing for site search starts at 699$ for their starting plan , 899$ for economy plan, 1099$ for standard plan  and their pro plan can go all the way upto 10000$+. Their recommendation engine pricing begins at 250$ for the bronze plan , 500$ for silver plan,  1000 $ for gold plan and goes all the way upto 10,000$ for their pro plan.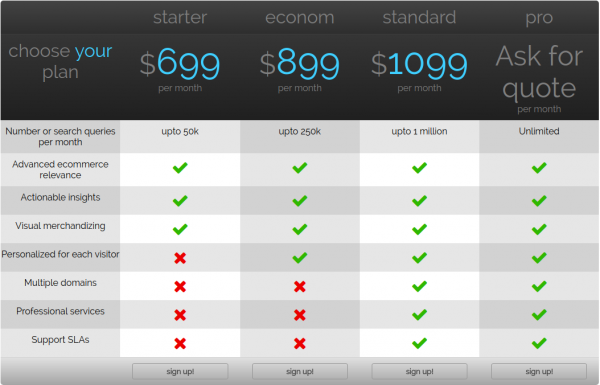 Number or search queries per month
Advanced ecommerce relevance
Personalized for each visitor
Recommendation engine- Unbxd pricing
More like these, recently viewed, recommended for you
Also here is an article snapshot mentioning the price range.
Looking for a cheaper alternative? Try Expertrec priced at 9 USD per month.
Expertrec site search engine